[vc_row][vc_column width="1/1″][vcex_spacing size="60px"][/vc_column][/vc_row][vc_row][vc_column width="1/4″][vc_column_text]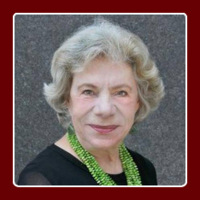 [/vc_column_text][/vc_column][vc_column width="3/4″][vc_column_text]Review -Dannye Romine Powell, Reading Matters
Gilda Morina Syverson makes me wish I were Italian.
Oh, those ancient Sicilian villages.
Oh, those fragrant family feasts.
Oh, the way Italians greet their long-lost relatives from the U.S.
Syverson tells a good story – the joy of watching her parents as they visit the old villages – and she may be one of the most obsessively self-reflective writers I've ever read.
No surprise that Syverson and her dad come to know each other in a new and more loving way.
Not only are the hills in the villages steep, so is Syverson's learning curve: "Perhaps by accepting all of who my father is, I can forgive him for not being what I thought he should have been, and in this process, accept the human frailties of my mother and myself."
I applaud Syverson for opening her heart wide to the reader and saying, Entrate! Entrate!
Read the full review here. [/vc_column_text][/vc_column][/vc_row]